Sex & Chocolate offer Professional Corporate, Wedding and Special Event Entertainment – LIVE Musicians, DJ and MC Services.
Smooth harmonies and sharp dance moves are Sex & Chocolate's stock in trade, with musical inspiration drawn from Motown classics, contemporary R&B and timeless soul. Sex & Chocolate have been wowing audiences for the past 20 years with their stunning choreographed shows and incredible vocals.
ABOUT US
Indulge in the Ultimate Entertainment Experience with Sex & Chocolate – LIVE MUSICIANS, DJ AND MC SERVICES.
Capture the essence of your special occasion with our dedicated Award Winning Team. Voted Best Live Band and People's Choice in Queensland, we deliver truly personalised and professional entertainment to suit your taste and desire, where you know you can totally relax and enjoy your occasion.
Service you desire. Entertainment to create lasting memories. True excellence.
We have been invited to entertain for many well-known celebrity weddings and special events, including Indy 500, HRH Gala, The Mayoress Charity Ball (Ruth Tate), Rugby League and Union stars: Brent Tate's Wedding, Petero Civoniceva's Wedding and Daniel Herbert's Wedding. Also performing for great Aussie favourite Paul Hogan (Crocodile Dundee after party)….
We pride ourselves on our extensive professional experience, specialising in WEDDINGS, CORPORATE & SPECIAL EVENTS, our vast array of songs and our ability to connect with audiences. Our extensive range of songs includes R&B, Motown, Soul, Hip Hop, Disco, Swing, Rock, Reggae and Top 40.
Connecting with the crowd and getting people on the dance-floor is what Sex & Chocolate do best.
It is our aim to ensure your event is a celebration never to be forgotten.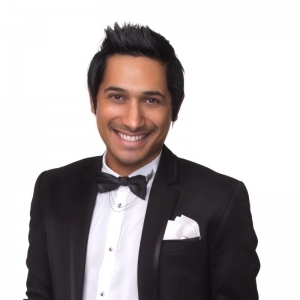 Luis Tapiki
is a handsome young Spanish-Maori who possesses one of the finest voices we've heard, a clean, pure voice with a beautiful and natural falsetto that allows him to emulate modern voices such as Usher and Neo.  Luis has a delightful stage presence and an ability to connect with his audience. Born in Auckland Luis comes from a strong musical background where singing in church and at family gatherings was a part of everyday life.
During high school Luis was recognised early on for his talent where he was asked to join the school band with the now well-known R&B Recording Artist J-Williams.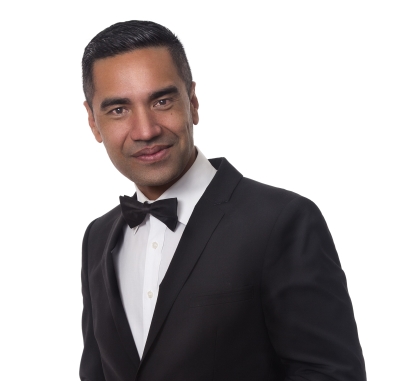 POSSESSING RICH VOCALS, HAYES LOAU IS A CHARISMATIC, HIGH ENERGY PERFORMER WHO BRINGS THE STAGE TO LIFE.
BORN IN WANGANUI, NEW ZEALAND HAYES BEGAN HIS CAREER AT AUSTRALIA'S WONDERLAND AT 15, DANCING AND SINGING IN STAGE SHOWS FOR 7 SEASONS.
HAYES WENT ON TO JOIN POPULAR SYDNEY BOY BAND SDW (SPOT DA WHITE) ALONG WITH SEX AND CHOCOLATE'S KALVIN VAEGA. SDW WERE SUPPORT ACT FOR JEREMY JORDAN, PETER ANDRE, THE MOVEMENT AND GIRLFRIEND.
AN EXPERIENCED PROFESSIONAL DANCER, HAYES WAS INVITED TO BE A BACKING DANCER FOR KYLIE MINOGUE AT THE 1993 MARDI GRAS,  AND FOR MARCIA HINES AT 1991 SLEAZEBALL.
HAYES THEN JOINED CHERISH ANOTHER POPULAR BOY BAND WHO WERE SUPPORT ACT FOR KC & JOJO AT HOMEBUSH SPORTS STADIUM AND BRIAN MCKNIGHT AT GAS NIGHTCLUB BAR.
HAYES WAS NOMINATED FOR BEST MALE VOCALIST AT THE MO AWARDS IN 2015.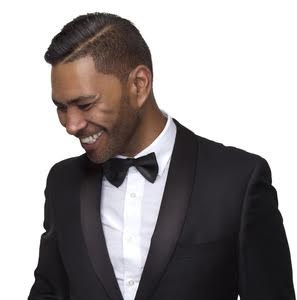 Leader of the pack,
 Paul (The Wolfman) Thompson
  is a natural born entertainer! His deep soulful voice and charisma is matched by his quick wit and warm personality, enabling him to connect with his audience with a genuine warmth, humour & charm. Beginning his career at 16, Paul has entertained throughout Australia and internationally. 
He has performed the national anthem for the All Blacks on two occasions, performed for and met HRH Princess Anne at the New Zealand Royal Gala, performed for the televised Channel 9 Gold Coast Telethon and many more high profile events.  Paul has shared the stage with many celebrities, including Ricki Lee Coulter, David Campbell, Christine Anu, Mental as Anything, Normie Rowe, The Drifters, Rob Mills and many more.
Paul had a dream and vision to emulate his icons "The Temptations." In 1998 Paul, Tony Williams and Kevin Keepa joined forces and became the original and iconic group Sex & Chocolate.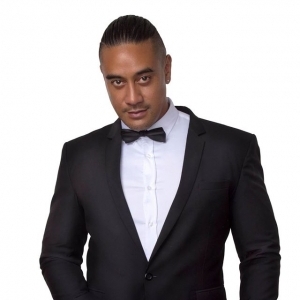 Western Samoan Born
Kalvin Vaega (Vegas)
is a Multi Entertainment Award Winner, and an integral part of our team as a singer and Master of Ceremonies.
Kalvin has been working actively in the Music industry for the past 16 years. Brought up in South Auckland and blessed with a musical religious family, Kalvin acquired an ear for harmonies.
Kalvin went on to tour with a 4-boy outfit best known as 'Boys in Black' who had previously had a number 1 remake of the Bee-Gees "More than a Woman". A few years later Kalvin was voted the 2007 Samoan Australian Idol and runner up in the World Samoan Idol held in Hawaii.
With Kalvin's silky smooth vocals, confident  stage presence and tall strong physique it's no wonder Kalvin is a multi-award winner.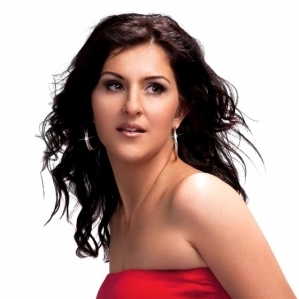 Brisbane Australia born,
Ani Thompson
is manager of the iconic Sex & Chocolate team, and also the female performer of the group.
Exuding glamorous sensuality, Ani is passionate about singing and delights in taking her audience on a journey.
Ani spent 5 years as female lead vocalist with a corporate show band,
working alongside former 'ten tenor' Andrew Pryor and David De Vito ('Australia's Got Talent' 2011 Finalist) performing at high profile national and international events before joining forces with Sex & Chocolate in 2006.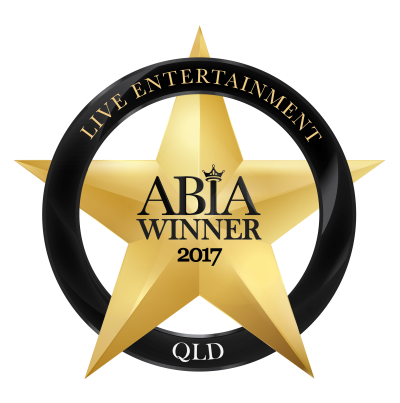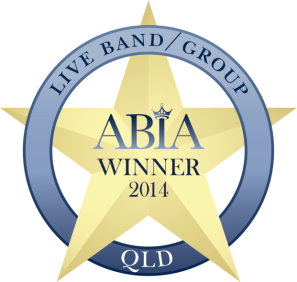 DJ and MC Services on request
Choice of Duo – 10 piece Band (4 Vocalists/6 Musicians) + DJ
Extensive range of music
Free light and laser production
Free use of a Wireless Microphone (For speeches)
DJ pre-recorded personalised mixes
(choose your songs and have our Dj create your mix)
Personalized Service
State of the Art Sound System
Voted #1 Wedding Entertainers & People's Choice in Queensland
Acknowledged as the premier Wedding Entertainers by the Australian Bridal Industry Academy & Wedding and Events of Australia. SEX & CHOCOLATE provide Professional Entertainment to ensure your wedding is a celebration never to be forgotten.
Guys you took the roof off at Maleny Manor for Lydia and Ed's wedding! Great night! 5 Star! Everyone was on the dance floor all night.
Kathy
What a wonderful rocking night, you guys were so MUCH fun!!! The bride was trying to explain her day and her thanks the next morning and she was so happy with emotion that she could not get the words out. So we had the happy tears and lots of hugs and kisses. Beautiful people make for amazing events, with even better memories and the staff love a great couple with fabulous personalities and a neat band
Maleny Manor
Thank you for a wonderful show. Everyone is raving about how good you were and I don't think in all my years of going to the races I have ever seen so many people on the dance floor. Well done. We really appreciate you guys staying later than requested and working around our speeches, auctions etc. We look forward to seeing you again!
Collier International
We certainly wouldn't hesitate booking you guys in a heart beat, or recommending you as well. In fact we already have! We are massive fans :) Many people have asked and raved about how awesome the guys were on the night! We couldn't be happier. The guys certainly made our night and everyone of all ages have commented on how awesome they were. Thank-you for making our night come together magically
Jane and Kris
Matt and I wanted to say a huge thank you to everyone that performed at our wedding. It was a flawless day, and the band was an integral part of our evening. Without them our reception wouldn't have had the fun vibe it did! Everyone asked who you were, commented on how incredible and talented you all were and a few brides to be wanted your details for their own special day. You were all simply amazing. When we get our photos I'd love to write a recommendation and tell everyone just how perfect you made our evening. The past 6 days have brought us nothing but amazing comments regarding your performance; from the waiter saying that a band can make a wedding, and yours was the best he had seen at Sirromet! Through to many prospective brides enquiring, and Matt's own sister who is a wedding planner, who picks her recommendations very carefully and is looking forward to promoting your crew - just a magical team of performers for our magical day, so thank you!
Gemma and Matt
CORPORATE EVENTS
A SINGING SENSATION THAT ORIGINATED IN NEW ZEALAND, SEX & CHOCOLATE ARE MOST WELL-KNOWN FOR THEIR MOTOWN THEMED SHOWS, FEATURING MUSIC FROM THE FOUR TOP, JACKSON 5, SMOKEY ROBINSON AND THEIR PERSONAL FAVOURITE 'THE TEMPTATIONS.'
Sex & Chocolate provide professional Corporate Entertainment that will ensure your Event is not only a memorable success but a World Class act.
MULTI-AWARD WINNING SEX & CHOCOLATE ARE A TRUSTED BRAND THAT HAVE BEEN AROUND FOR 20 YEARS, ENTERTAINING AT MANY CELEBRITY AND HIGH PROFILE EVENTS, CORPORATE AWARDS NIGHTS, PRODUCT LAUNCHES AND THEMED EVENTS. THEY ARE EXPERTS AT ENTERTAINING, CONNECTING WITH GUESTS AND GETTING EVERYONE ON THE DANCE FLOOR.
OUR EXTENSIVE RANGE OF SONGS INCLUDES RNB, MOTOWN, SOUL, HIP HOP, 70's/DISCO, SWING, ROCK, AND TOP 40.
WE WILL CUSTOMISE OUR SHOW TO CREATE A SEAMLESS PERFORMANCE FROM START TO FINISH AS WE WORK AROUND YOUR EVENT SCHEDULE. WITH OUR PERSONALISED SERVICE, PLANNING YOUR EVENT ENTERTAINMENT IS EASY WITH OUR FRIENDLY AND PROFESSIONAL TEAM.  CONTACT US TODAY TO HAVE YOU AND YOUR GUESTS ENTHRALLED AND UP ON THAT DANCE FLOOR AT YOUR NEXT EVENT.
*PLEASE NOTE: SEX & CHOCOLATE ARE HAPPY TO ALTER THEIR STAGE NAME FOR CHRISTIAN, GOVERNMENT OR EVENTS WHERE OUR NAME MAY BE DEEMED INAPPROPRIATE.
Testimonials
We had great feedback from all the staff for our Christmas Party. We thank Sex and Chocolate for their amazing contribution. We won't hesitate to use your services again.
Michelle Jones (Lincolne Scott)
We had so many compliments about your band. You guys really added the finishing touch to what was a very successful night!
Rebecca Cobon (St Peters)
C & K : We had such a good time with Sex and Chocolate at the Qld Early Education and Care Conference this year, that we would like to book them in for next year.
Jodie Gill | Events Manager The Creche & Kindergarten Association Limited
Starlight foundation: "On behalf of the Star Ball Gold Coast Committee and the Starlight Children's Foundation we would like to thank you for your contribution to the 2015 Star Ball Gold Coast. With your help we were able to grant over 20 Starlight wishes." The band were so great! Please pass on our thanks to the guys. As a sign of our appreciation, please find your Thank You certificate attached. Thank you once again!
Danielle White National Projects Coordinator – Star Ball
Just wanted to let you know the boys were awesome on Saturday night – thanks so much (hopefully we didn't leave too much of a bad impression! haha!) Just about everyone from our office has said having them on board made the night perfect.
Emma (REMAX)
Sex and Chocolate were fantastic and from all the feedback this year, there was a definite increase in energy in the Allure Marquee. It was great working with you all.
Carly Archer (Marketing & Sponsorship Manager) Darwin Turf Club
These guys were amazing, we had them for our corporate Christmas function and they nailed it. Everyone loved them, and the booking process was simple and easy and Ani went out of her way to make things work in for us. I would highly recommend them for any function. Will be booking them again for our next event. A big 5 stars.
Amy Gundy - TOTAL CONCEPT GROUP
We have used Sex and Chocolate a couple of years running now for our corporate Christmas parties and we have never been disappointed. The guys are very professional, they play a multitude of hits to cater for all ages, really get the crowd moving and the ladies love them!! I dare say we will use them again in the near future. I have also been to other industry functions where the guys have played and they are just brilliant!! Thank you, thank you
Amy Raymond - Corporate Executive Assistant - International, Cruise & Excursion, Inc.
Sex and Chocolate performed at a corporate event we organised and were an absolute hit! If you only organise one thing for your event - make sure it's them.
Rosie (Bradshaw PR Executive)
I just wanted to say a massive thank you to the band for their performance at the Canberra Casino Reopening last Thursday! They were amazing and we have received really great feedback on their performance. Look forward to working together again!
Demi Aloisi (Show Pony Events)
OMG Sex and Chocolate were the BEST! Everyone absolutely loved the band and they just made our night!
Dale Mansfield Team Leader – Volunteer (TLC for Kids Gold Coast Affiliate)
We can't thank you enough for making the night so special. You guys rocked it! Love you guys to bits. This year was the best Awards night yet in 12 years!
Lisa Maddison - Gold Coast Business Excellence Awards Organiser
Song List
Commercial Top 40 / Hip Hop/RnB
Uptown Funk
Put it in a love song
Hotel Room
Happy – Daft Punk
Lose Yourself to Dance – Daft Punk
Get Lucky – Daft Punk
Sexy Bitch
Calle Ocho
Imma Be
Bartender
Diamonds – Rihianna
We found Love – Rihanna
Down
Blame It
Sex is on Fire
Low
Pony
Too Funky
Talk Dirty to Me – Jason Derulo
Wiggle – Jason Derulo
Insane in the Brain
Big Poppa
Hit Me Off
Getting Jiggi Wit it
Thong Song
Crooked Letter
Ghetto Superstar
Sexy Lady
I like the way you move
RnB/Club/Hip Hop
Always on Time – Ja Rule
Bartender – T'Pain
Beautiful – Snoop Dogg/Pharrell
Beautiful Girls – Sean Kingston
Busta Move – Young Mc
Boom Boom Pow – Black Eyed Peas
Calle Ocho (I know you want me) – Pitbull
Candy – Cameo &Will Smith
Crazy – Pitbull
Crooked Letter – Case
Dangerous – Ying Yang Twins
Day 'n' Night – Kid Cudi
Gettin Jiggy – Will Smith
Give Me Everything – Neyo/Pitbull
Ghetto Superstar – Pras/Mya
Gold Digger – Kanye West
Gone Till November – Wyclef Jean
Happy People – R.Kelly
Hey Mama – Black Eyed Peas
Hey Ya – Outkast
Holiday – Naughty by Nature
Hotel Room – Pitbull
I Gotta Feeling – Black Eyed Peas
I Like the Way you Move – Outkast
Ignition – R.Kelly
In Da Club – 50 Cents
In My Head – Jason Derulo
In the Summertime – Shaggy/Rayvon
Let's Get Married – Jagged Edge
Low – Flo rida
Mas Que Nada – Black Eyed Peas
OMG – Usher
Pump It – Black Eyed Peas
Ride with Me – Nelly
Right Now – Jason Derulo
She Said – Plan B
Shout – Isley Brothers
Shut Up – Black Eyed Peas
Senorita – Justin Timberlake
Sexy Back – Justin Timberlake
Shut Up – Black Eyed Peas
Sweat – Snoop Dogg
T.H.E (The hardest ever) – Will.I.Am & J.Lo
Tipsy – Raekwon
The Time (Dirty Bit) – Black Eyed Peas
Too Close – Next
Turn Up the Music – Chris Brown
Where The Party At? – Jagged Edge
Where Is the Love? – Black Eyed Peas
Wifey – Next
Wild Ones – Flo rida
Word Up – Cameo
You Can Do It – Ice Cube
Rock/Pop/Funk
All Night Long – Lionel Richie
Alphabet Street – Prince
Are You Gonna Go My Way? – Lenny Kravitz
Black and Gold – Sam Sparro
Black Betty – Spiderbait
Cantaloop – Us3
Dancing on the Ceiling – Lionel Richie
Feel Good Inc – Gorillaz
Feels So Close – Calvin Harris
Feeling Alright – Joe Cocker
Footloose – Kenny Loggins
Great Balls of Fire – Jerry lee Lewis
Have You Ever Seen the Rain – CCR
Hurt So Good – John Cougar Mellancamp
I Don't Wanna Dance – Eddie Grant (reggae)
I Feel Good – James Brown
I Need You Tonight – INXS
Insane in the Brain – Cypress Hill
Johnny Be Good – Jerry lee Lewis
Land of 1000 Dances – Otis Redding
Let's Dance – David Bowie
Lonely Boy – The Black Keys
Luv Me, Luv Me – Shaggy
Mambo #5 – Lou Bega
Mysterious Girl – Peter Andre
Party Rock Anthem – LMFAO
Pumped Up Kicks – Foster the People
Sex Machine – James Brown
Sexy and I Know It – LMFAO
Superstition – Stevie Wonder
Tease Me – Shaka Demus and Pliers
The Way You Make Me Feel – Michael Jackson
When Doves Cry – Prince
You Know What's Up – Donell jones
Dinner Music
All of Me
– John Legend
All My Life
– Kci and Jojo
Always On My Mind
– Tiki Taane
Angel
– Shaggy
Baby I Love Your Way
– Big Mountain
Banana Pancakes
– Jack Johnson
Before I Let You Go
– Blackstreet
Besame Mucho
– Andre Bocelli
Better Together
– Jack Johnson
Black Magic Woman
– Santana
Boogie on Reggae Woman
– Stevie Wonder
Brown Eyed Girl
– Van Morrison
Can't Get Enough of Your Love
– Barry White
Can't Help Falling in Love
– UB40
Can't Take my Eyes Off You
Change the World
– Eric Clapton/Babyface
Close to You
– Carpenters
Close to you
– Maxi Priest
Compliments
– Red Dragon
Cupid
– Sam Cooke
Don't You Worry About a Thing
– Stevie Wonder
Everything I Own
– Culture Club
Fast Car
– Tracey Chapman
Love
– Jamie Foxx
Georgie Porgy
– Eric Benet
Girl from Ipanema
– Bossanova Classic
Fill Me In
– Craig David
Flake
– Jack Johnson
Heard em Say
– Kanye West
How bout Us'
– Champagne
I Didn't Mean to Turn You On
– Robert Palmer
I Don't Wanna Know
– Mario
I Need a Dollar
– Aloe Blacc
I Wanna Wake Up With You
– Boris Gardner
If Only for One Night
– Luther Vandross
I'll Be Over Your Baby Tonight
– Robert Palmer
I'm Gonna Love You Just a Little More
– Barry White
I'm Yours
– Jason Mraz
Just Friends
– Musiq Soulchild
Just the Two of Us
– Bill Withers
Just The Way You Are
– Bruno Mars
Kingston Town
– Ub40
Knocks Me Off My Feet
– Stevie Wonder
Let's Stay Together
– Al Green
Light My Fire – Jose Feliciano
Love Will Conquer All – Lionel Richie
Lovely Day – Bill Withers
Low Rider – Cheech and Chong
Lucky – Jason Mraz
Moodys Mood – George Benson
Mambo Italiano – Dean Martin
Mucho Mambo – Dean Martin
My My My – Johnny Gill
Nature Boy – George Benson
Never Never Gonna Give You Up – Barry White
Nice and Slow – Usher
Nobody Knows – Tony Rich Project
Nothing on You – B.O.B
Penny Lover – Lionel Richie
Perhaps Perhaps Perhaps – Avoca Latin Club
Quando – Englebert Humperdinck
Rock with You – Michael Jackson
Save Room – John Legend
Sexual Healing – Marvin Gaye
Shake you Down – Gregory Abbott
Sign your Name – Terence Trent D'arby
So Sick – Neyo
Something Something – Maxwell
Soul Sister – Train
Spanish Eyes – Englebert Humperdinck
Stand by Me – Ben E King
Stay with You – John Legend
Stuck with You – Huey Lewis and the News
Strawberry Letter 22 – Brothers Johnson
Sway – Michael Buble
Thinking of You – Tony Toni Tone'
True – Spandau Ballet
Truly – Lionel Richie
The Way you Look Tonight – Michael Buble
U Got it Bad (Slow) – Usher
U Remind Me – Usher
Wanna Love You Girl – Robin Thicke
What's Goin On – Marvin Gaye
What You Won't Do for Love – Bobby Caldwell
What the World Needs Now – Jackie Deshannon
When I die – No Mercy
When You Say Nothing at All – Ronan Keating
You Are So Beautiful – Joe Cocker
You are the Sunshine of My Life – Stevie Wonder
You Send Me – Sam Cooke
You'll Never Find – Michael Buble
Your Body is a Wonderland – John Mayer
7 Days – Craig David
Jazz
Beyond the Sea – Bobby Darin
Don't Get Around Much Anymore – Tony Bennett
Fever – Peggy Lee
Fly Me to Moon – Frank Sinatra
Moondance – Van Morrison
Route 66 – Natalie Cole
The Way You Look Tonight – Michael Buble
Unforgettable – Natalie and Nat King Cole
Disco
Brick House – Commodores
Celebration – Kool and the Gang
Disco Inferno – Trammps
Don't Stop Till You Get Enough – Michael Jackson
Get Up (I feel like Being a) Sex Machine – James Brown
Ladies Night – Cool and the Gang
Lady (You Bring Me Up) – Commodores
Let's Groove – Earth Wind and Fire
Little L – Jamiroquai
Play that Funky Music – Wild Cherry
Other Hit Songs
Girl from Ipanema
All of me
All my life
Sharing the night
Spanish Eyes
Green grass of home
Body is a wonderland
For the lover in you
Venus
Follow me
Georgy porgy
When you say nuthin
Song sung blue
Tie a yellow ribbon
Wonderful tonight
My My My
Me and MrsJones
Welcome to my world
What a wonderful world
Tequila sunrise
Let me in
Footloose
Hurt so good
True
Tease me
Happy people
Fast love
Wake me up before you go go
Music Samples
Too Close (Originally performed by Next)

Sway (Originally performed by Michael Buble)

Nice and Slow (Originally performed by Usher)

Diamonds (Originally performed by Rihanna)

Gettin Jiggy (Originally performed by Will Smith)

Ain't that a Kick in the Head (Originally performed by Dean Martin)

Set Fire to the Rain (Originally by Adele)

Ain't too Proud to Beg (Originally performed by The Temptations)

Besame Mucho (Originally performed by Andrea Bocelli)

Time of my Life (Dirty Bit) (Originally performed by Black Eye Peas)

It's a Man's World (Originally performed by James Brown)

Mas Que Nada (Originally performed by Black Eye Peas)

My Girl (Originally performed by The Temptations)

DJ Mix (Old School)